At IDS we are committed to building a legacy of support for vulnerable children and has been doing so since 2008. IDS began a journey with Kids for Kids in Darfur, Sudan and has raised over $350 000 through various events. These initiatives have helped to provide water pumps in remote villages in Sudan.

IDS supports two further children's orphanages, Gentle Hands in Manila and Shamida in Ethiopia. In 2019 IDS decided it would be fitting to fund the entire food and grocery cost for the year for both charities, which we have repeated in 2020 and will continue to do in the future. This initiative provides 258 000 healthy meals per year to the children.

Before the coronavirus outbreak, staff from IDS spent two weeks volunteering with these charities with many employees describing the experience as life changing.

Kids for Kids
IDS began a journey with Kids for Kids in 2008, a journey that has played a big part in our success. Once a company makes a serious commitment to help children who are literally dying of hunger, it's not possible to stop. So, we must be successful, we must increase our efforts year after year to do what we can to enhance the lives of the children in Darfur who are living the harshest lives on the planet.Through events like The Ambassadors' Ball in London we have been able to raise over $350,000. Other initiatives we have organised and funded have provided water pumps in remote villages. This is life changing for children who would otherwise walk for 6 or 7 hours a day to collect water in Jerry cans. Our commitment to the children in Darfur will continue for many, many years to come. Kids for Kids key project is a goat loan – as they don'tlieve in charity; we believe in enabling people to help themselves. Children are malnourished in every village. Many have had no protein, minerals or vitamins for months on end which not only means lasting damage to them physically, but their IQ is reduced, often irreparably. Goat's milk transforms a child's health.
Kids for Kids (www.kidsforkids.org.uk ) provide sustainable solutions to the starvation and poverty faced by these desperate children. But raising money to help these children gets harder and harder; as the risk of famine looms over Darfur, finding funds to help the children proves all the more difficult.
IDS organise an annual Ambassadors' Ball, now in its 5th year, and this is the single largest fundraiser for Kids for Kids. The Ball is fun and the food, drink, music and dancing are wonderful. The support of our sponsors is invaluable but none of this will matter unless our friends buy tickets to help Kids for Kids make a real difference to the lives of the children of Darfur.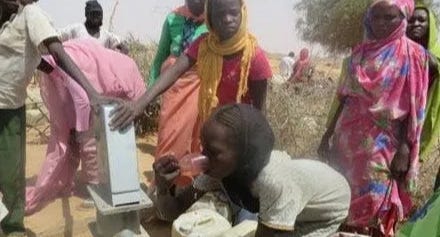 Greeting from Hillat Hamid 2013 to Patrick & Erika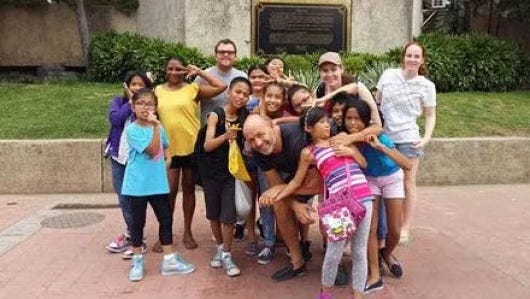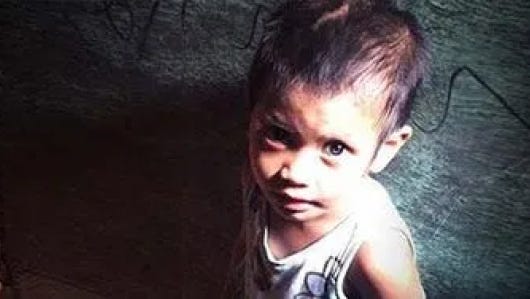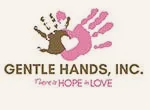 GENTLE HANDS
Gentle Hands is an orphanage in Manila, started by a caring Canadian couple and now run by their daughter. UNICEF estimates there are 1.8 million abandoned and neglected children in the Philippines. Many live on the streets without help.They face a short life of poverty, hunger, sickness and abuse, both physical and sexual. Gentle Hands endeavours to provide family centred care for some of those children, where medical, social, psychological and educational needs are addressed. Some of the children are deaf and cannot speak, so all the children are taught sign language so that everyone can communicate with each other. There are little babies, toddlers and children of all ages.
IDS have helped to fund the home-schooling programme for these children found on the streets: 'The Foundlings,' as they are known. Some don't know thier own name or speak any language because no one taught them; largely they have known nothing but pain and hurt in their tiny lives. As well as funding, IDS offered our team two weeks paid leave to volunteer at Gentle Hands in Manila,we have now sent nine teams of our staff to visit the orphanage, and more wanted to go. They worked with the children, teaching, playing and caring,hopefully revealing some beautiful smiles on their faces.
In 2019 to celebrate Thanksgiving we decided it would be fitting to fund the entire food and grocery cost for the year. Something we have repeated in 2020 and will continue to do in the future. Each of the volunteers have described their time at Gentle Hands as life changing. We will continue to support this wonderful charity both financially and with volunteer support.
If you would like any more info on the charity the website is - http://www.gentlehandsorphanages.com

SHAMIDA ETHIOPIA
At IDS we are committed to building a legacy of support for vulnerable children. It was our intention to find a charity supporting children in Ethiopia when a chance meeting in Dubai with a family who had adopted their two children led us to Shamida Ethiopia.
IDS Chief Executive, Patrick Doyle and International Sales Manager Joe Swords were due to visit Addis Ababa to support the British stand at the Diplomatic Bazaar, an annual event that raises money for various charities in Ethiopia. They had also arranged to meet Karen Kendall, an Australian who during a visit to Ethiopia found a tiny little baby who had been left in a bush that stings and burns the skin,left to die or be found by an angel. Karen paid for the medical care for the little girl, but her devotion didn't stop there, and Ruby is now her beloved daughter. As if that was not enough, seeing that this was not an unusual occurrence, Karen stayed on and began to help other vulnerable women and children. And so, Shamida Ethiopia was born. Shamida is a truly wonderful place. It provides a centre where children feel the love and care of the people who look after them, a place where they can play with friends and feel at home. Most of the staff come from the nearby Fistula Hospital.
IDS has committed to paying the annual food bill for the children and staff at Shamida. We will also send volunteers to bring love, smiles and devotion to these little children.