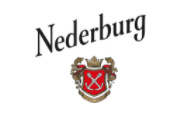 Nederburg's iconic wine farm has been ranked on the World's Most Admired Wine Brands Top 50 List for four consecutive years and was Platter's South African Wine Guide's Winery of the Year in 2011 and 2017, among many more accolades achieved over the years.
Nederburg's reputation as South Africa's most awarded name in wine is no cause for complacency. A shared sentiment among their wine masters is that "Curiosity is key to forever discovering new ways of doing things better".
Innovation and history combine at Nederbug with its rich winemaking heritage stretching back over more than two centuries. Today, Nederburg is one of South Africa's best-known wine brands.
At the heart of Nederburg's winemaking journey are the people who are part of their rich and colourful history, from generations of award-winning and innovative winemakers to Ilse Graue, who lived in the manor house until the late 1950s and was a gracious host to Nederburg's many visitors. Legend has it that on a balmy summer's night you can sometimes still hear the sounds of laughter, clinking crystal glasses and the tinkling of her Beckstein piano floating out over the rose garden that she planted…
Nederburg
Discover their award winning wines